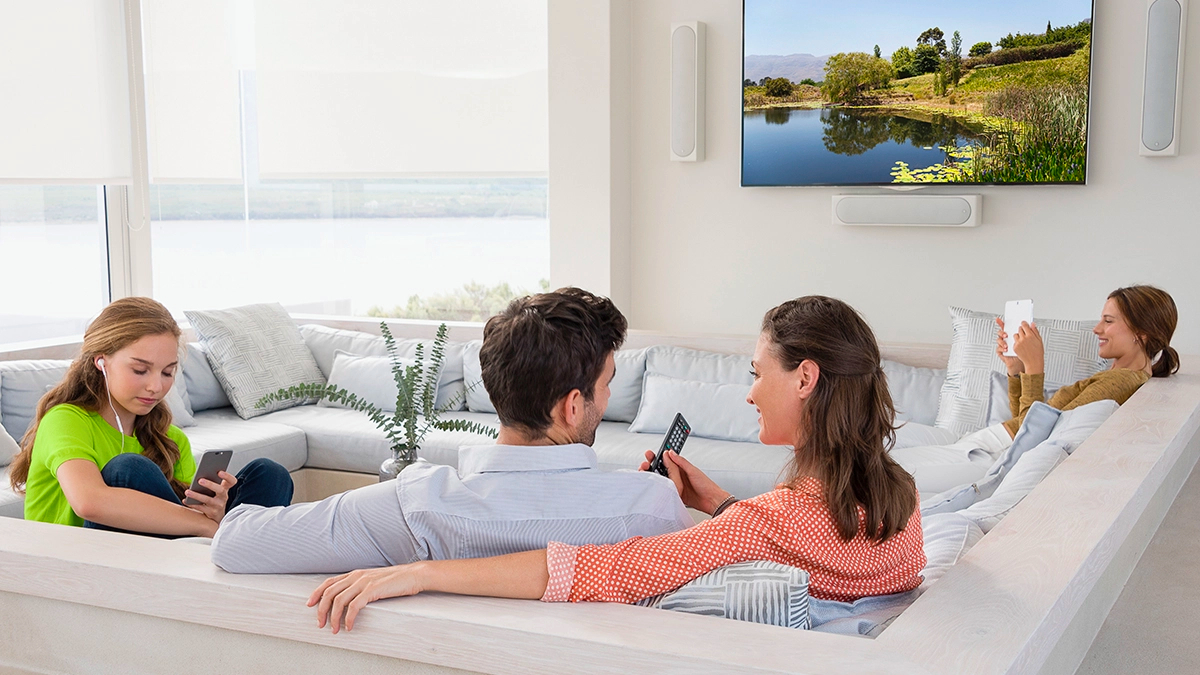 Nielsen's Panels
For nearly 100 years, Nielsen has provided companies worldwide with essential insights into consumer behavior – and our panels make this possible.
What is a panel?
A panel is a group of people we have chosen to represent a larger universe of people. Since it is not possible to include all people in a specific area, e.g. the whole of Denmark or a given Danish city, we use advanced sampling and statistical methods to ensure that our panel is representative of a larger part of the population. How do we do it? Our data experts create smaller populations in the panel whose behavior is similar to that of the general population. In this way, it is possible for us to understand the behavior of the general population, without interviewing every single person in a given city or area.
How is data from the panel used?
We use data from the panel to understand consumer behavior, for example what people watch on TV or how long they listen to the radio per day. Nielsen's panels contribute to knowledge about consumers' media behavior, which i.a. has an impact on the TV industry's program planning, as well as the purchase of ads and commercials.

What is representation?
It is impossible to question every single person about their behavior – and this is where data science becomes relevant. We use large amounts of reliable statistical data to understand a specific market.
We then use random probability sampling to isolate smaller populations in the total population. When we have a smaller data set, we use statistical modeling, weighting, and similar data science methods to ensure that the characteristics of the smaller sample are similar to the overall population.
By using various data science methods, we gain insight into the behavior of the population by isolating a representative sample and modeling it so that it reflects the behavior of the general population.
Our ability to provide accurate, representative measurements of consumer and media behavior cannot be matched by large datasets, telephone surveys or data collected via digital devices.
Data science & big data
Few people would argue that it is better to have smaller amounts of data than larger amounts of data. However, this does not mean that more data equals more useful knowledge. It is important to emphasize that not all data is the same. Most people leave digital footprints throughout the course of a day, and these footprints can help companies create content, products and experiences that are tailored to your interests. However, these digital footprints cannot stand alone. Think about when you change the channel while watching TV. Here, your TV box or provider knows when the channel is changed and at which address the TV is located, but they do not know WHO has changed the channel.
It is in this connection that data science comes into play, especially in the digital area, where technological measurement tools such as code readers, meters and watermarks cannot be used. For example, ISPs know that their online advertisements have been clicked, but they don't know WHO clicked on them. However, with data from our panelists, we can model and calibrate techniques to provide an accurate representation of the behavior in the larger datasets.
Frequently asked questions

The Danish TV and streaming panel is a so-called single source panel . From here, Nielsen measures all viewer activity in the household, both from linear TV and streaming on digital devices as well as devices connected to the TV. The panel size is 1,750 installed households and the reported data comes from a minimum of 1,570 households each day. The panelists who are associated with the measurement per 1 January 2022, are new households and are recruited according to a new, improved and valid method.
The Danish TV and streaming panel is a single source panel, as Nielsen records all TV and streaming activity from a single source: the panel. We record all viewing activity in the household, both from linear TV, streaming on digital devices and devices connected to the TV, making it easier for companies and agencies to know – on an individualized and anonymous level – who is watching their programs, ads or campaigns, as well as when and how they do it.
The establishment survey is the first step towards starting any viewership survey. The quality of this survey is essential as it defines the universe. Based on the results of the Establishment survey, the panel is recruited in such a way that we include all key target groups in the panel, as we want to represent the entire Danish population.
It is not possible to actively register for Nielsen's TV and streaming panel, as the panelists are selected on the basis of the statistical data in our Establishment survey. It is only possible to participate if you receive a call and are invited through our recruitment process.
Nielsen measures streaming activity through person-driven panels and proprietary measurement technology to measure what content is being streamed, the device used to stream (smart TV, connected devices, video game consoles), and the source from which it is being streamed. In every household in our panel, we therefore have a streaming meter installed to measure this.
Both Nielsen's TV and streaming meters register views right down to the second level. Using audio matching, our measurement equipment is able to accurately identify and credit viewing segments of 15 seconds or longer based on the current generation of audio signatures. The second-to-second measurement is more accurate and valid and is therefore the one Nielsen uses to measure TV and streaming viewing.
Read more about Nielsen's privacy principles here . Prospective TV and streaming panelists will also receive detailed information about how we collect and use their data before they decide to participate. Once the panelists join the TV and streaming panel, they cannot share that they are part of the panel. We ask the panelists not to discuss their participation with people outside the household, including on social media and websites. This helps keep our reviews as independent as possible.
When the measuring equipment is installed in the household, the panelists are given a remote control which is connected to the TV meter. The remote control is used when the panelists are watching TV. Here they just have to click on the individual button assigned to them or their regular guests. When streaming, the panelists are not obliged to do anything active. Once their digital devices are paired with the streaming meter, activity is automatically recorded.
The panelists receive a minimum of DKK 700 per year for their participation in the TV and streaming panel. The incentives will be given throughout the year and when/if the panelists participate in surveys or test new features.
If you would like to know more about the method behind the TV and Streaming viewing survey in Denmark, and would like the Establishment Survey sent as a report in PDF format (only in English), please contact Nicolai Bloch Linde by email: NicolaiBloch.Linde@Nielsen .com